Body Oil - Sandalwood Patchouli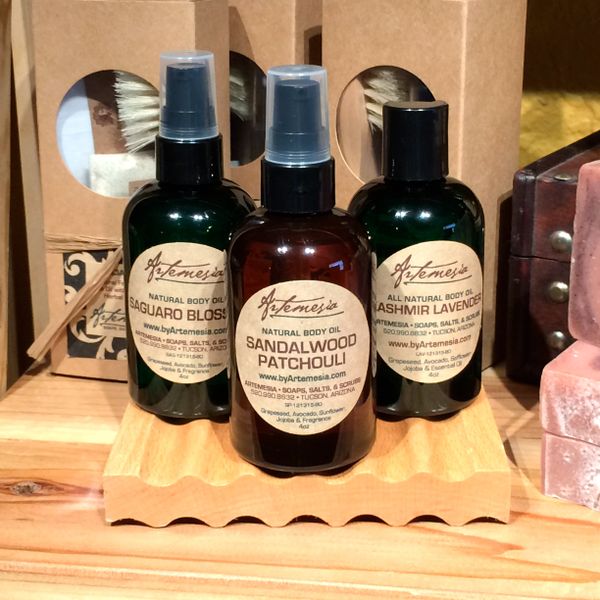 Pamper yourself with our synergistic blend of skin softening oils— grape seed, avocado, sunflower and jojoba while indulging your senses with the warm, woodsy Sandalwood and sweet earthy Patchouli.
This multi-use oil blend makes a great massage oil or a nutrient rich bath soak. Another way to use these oils are right after a bath or a shower, as a daily moisturizing treatment. Apply the oil to your damp skin, then air or pat dry.
This oil blend is formulated with nutritional, moisture sealing and skin repairing oils of grapeseed, avocado, sunflower, jojoba, fragrance and/or essential oils. 4 oz