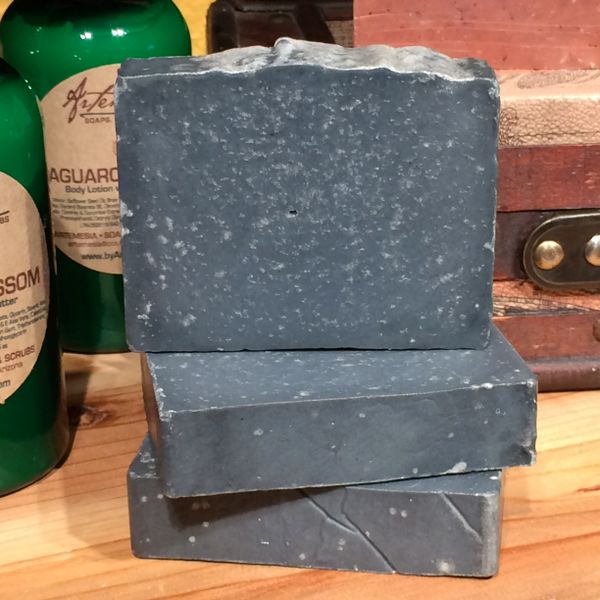 New Batch Available 1/15/18
Mildly exfoliating with crisp, clean fragrance! In skincare, activated charcoal is used to absorb excess oils and impurities, neutralize poisons and toxins from the skin's surface and serves as an exfoliator. Sea Salt is known for it's skin softening and cleansing properties.
Handcrafted with the saponified oils of soy, coconut, palm & castor. Enriched with sea salt, activated charcoal, and essential oils.
All Natural