Botanical Body Buff - Green Tea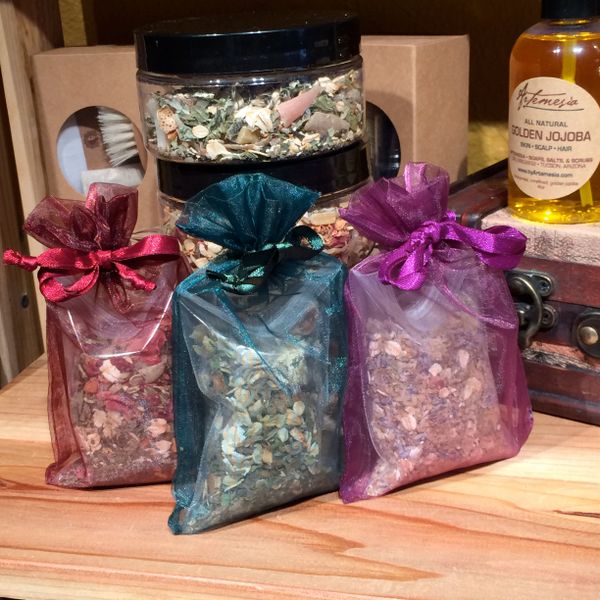 Nurture your mind, body and spirit with an aromatic blend of handmade soap, loose botanicals, essential oils and fragrances. A must try, to die for, spa experience in the shower. The botanicals added to the buffs are carefully selected for their beneficial effects on the skin. On those hectic days when you do not have time for a bath, indulge your senses with our signature product, Botanical Body Buff.
Indugle you skin with anti-oxidant rich green tea... hailed by makers of natural skin products for it's rejuvenating and healing properties. Embody the fragrance of warm, steeped green tea with notes of citrus.
Each 1 oz packet comes with an exfoliating organza bag.
Place the botanical blend in the organza and tie securely. Wet the bag and gently rub over your skin in a circular motion just like a bar of soap... and let the experience began.
Handmade Soap, Green Tea, Whole Oats, Grapefruit Zest, Yomogi, Lemongrass, Fragrance