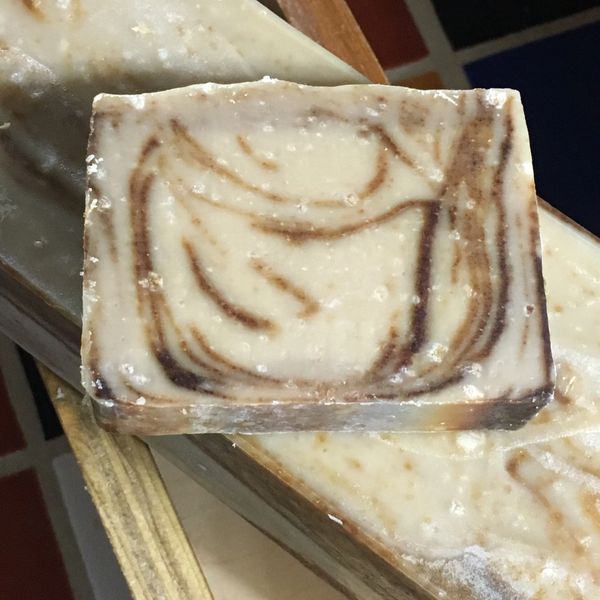 Family favorite... Exfoliating, wholesome oatmeal coupled with skin softening honey and goat's milk! Great for those with sensitive skin.

Handcrafted with the saponified oils of olive, coconut, palm & castor. Enriched with oatmeal, honey & goat's milk.
All Natural • No Fragrance Added
Note: The look of this soap changes from batch to batch, but it will always have the same great skin loving ingredients.