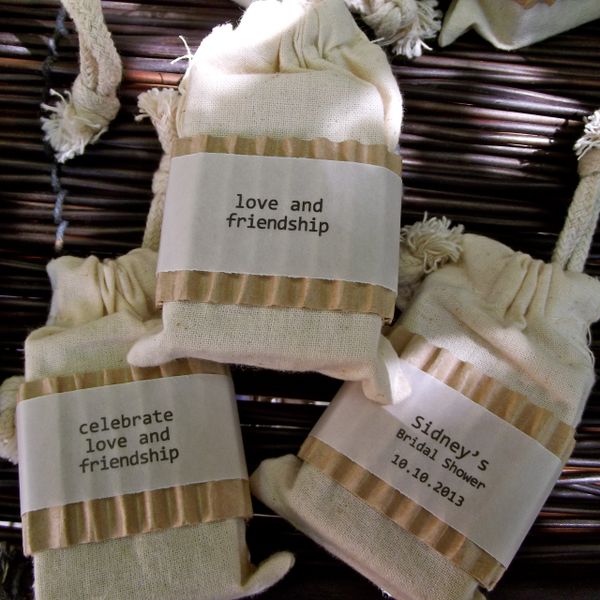 Our rustic charm meets shabby chic cotton muslin favors are perfect for weddings, bridal and baby showers. Artemesia artisan soap is hand made with skin loving oils and butters, your guests will love them and... remember your special event long after it's over!
Not only are these fabulous wedding favors, they also make great...

addition to basket for out of town guest

bridesmaid or groomsman gifts

hostess gifts to have on hand



Each favor has a 1/2 bar of Artemesia natural artisan soap in 100% Cotton bag embellished with a corrugated kraft wrap and vellum label. Favor measures about 2.5" x 1.75" x 1"
This is considered a special order job and ships in 2-4 weeks from order date... we order the materials for your job once you place your order. We suggest you plan the ship date 2 weeks before your event date— one less thing to worry about. You will want to place your order at least 4 weeks before your event.
In a rush? Contact us, we've been known to work a miracle or two!
Need larger quantities... Have questions? Email Us— info@byartemesia.com and let us know what you need.