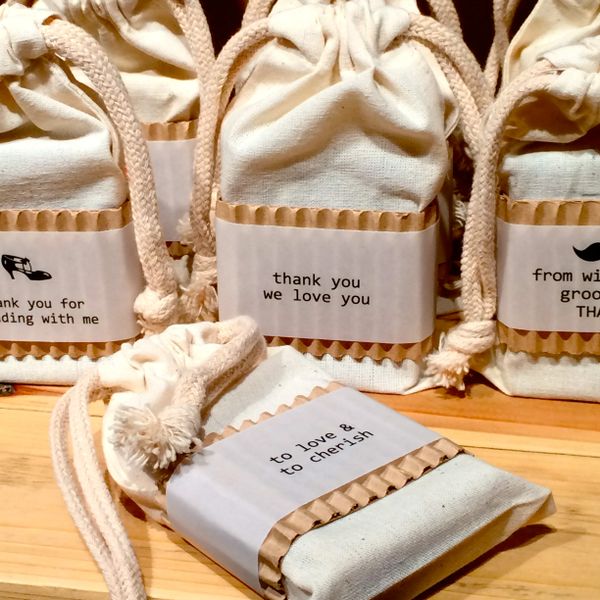 This charming muslin soap saver and full bar of handmade artisan soap makes the perfect gift for all kinds of occasion. Artemesia artisan soap is hand made with skin loving oils and butters.

These are great gift to have on hand for...

birthdays


hostess gifts to have on hand

addition to basket


for out of town guest
Each gift has a full bar of Artemesia natural artisan soap in 100% Cotton bag embellished with a corrugated kraft wrap and vellum label.
Need larger quantities for a special event? Need it personalized? Have questions? Email Us— info@byartemesia.com and let us know what you need.